There are many issues to deal with in the real estate market. During our time in business we have built up a good network of professionals in all areas related to the buying and selling of property in Thailand.
For confidence and  peace of mind we like to refer our clients to these providers of good quality and reliable services.
We do not take any commissions or payment in kind for these referrals.
In our business we work with legal and contractual issues all of the time.
We use and recommend the services of legal professionals who can assist you with any matters of Thai Law, including anything concerning the sale, purchase and lease or ent of properties.
Here is a list of what our recommended lawyers can offer:
Work Permit
1 Year Visa
Power Of Attorney
Land Lease Contract
Rental Contract
Sales Contract
Last Will / Testament
Company Registration
For a recommendation and referral for legal services please contact us.
We take no commissions in recommending these services.
We provide advice and recommendations for building services.
We have a great deal of experience and we have developed a reliable network of service suppliers related to the real estate market in Krabi.
Construction  [commercial, residential]
Project Management [Villas, large projects etc.]
Construction Management [commercial, residential]
Architectural plans
Interiors /design
Building permit plans
For a recommendation and referral for building and construction services please contact us.
We take no commissions in recommending these services.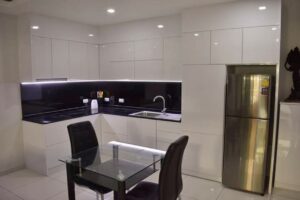 We provide custom made interior furnishings from a new, top modern factory of furniture; Welldone custom furniture in Thailand.
Furnishing each individual apartment or furnishing the whole condominium project, villas, town houses, new build houses or apartments.
You choose measuring, quality of materials and installation suitable to your taste, wishes and budget.
Custom made kitchens according to individual sizes, sliding wardrobes, cabinet furniture straight from the FURNITURE FACTORY on top of the technique with machinal robots and quality control.
Cabinet furniture allows you to compactly use the most inconvenient and inaccessible corners or ledges in the room while maintaining all the functionality.
Why is it profitable to work with Welldone Furniture?
LOCAL PRODUCTION (quality guaranteed),
High quality, durable, waterproof materials
in our work we use technologies of the XXI century – CNC machines, which allows us to avoid human factor failures.
on our website with the help of the constructor, you can independently create the design of your furniture
according to your size and budget, we create a design for a future project
We provide consulting services at every stage.